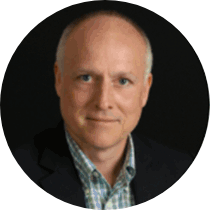 With Your Host: Michael K. Cobb
CEO & Co-Founder, ECI Development Ltd.
"The only stupid question is the one you didn't ask!"
Assumptions are like filters. They make living easy. I assume the sun will rise tomorrow so I don't worry about it. Push your radar screen out further. Turn off your filters. Give yourself time and space from the awesome emotional experience of palm trees, margaritas, and friendly sales guys. Process the hard data and do your homework. Look for evidence that contradicts what you want to believe. If you do these things, you'll work harder, but receive the benefits of a smarter decision.
Evaluating a property or home overseas takes efficiency and effectiveness, and after over two and a half decades of experience, I have also made a ton of mistakes. Some cost me dearly, and I want you to avoid these pitfalls if you can. Because truthfully, "You don't know what you don't know." I'll share with you 15 of the most critical questions you should be asking as you determine how to make such a significant investment in your future and your happiness.
We'll discuss the line of questioning that can lead to new possibilities and unparalleled quality of life experience overseas.