Download your FREE Panama Handbook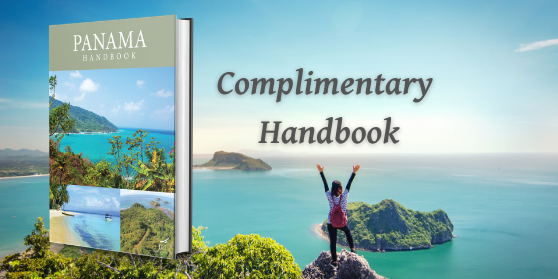 Whether you're interested in Panama for real estate investment opportunities, retiring overseas, a second home in paradise, or perhaps just a vacation, the Panama Handbook is a compilation of need-to-know information.
The Panama Handbook is a one-stop shop for:
Health and medical information

Places to visit, hotels and restaurants by region

Travel tips, infrastructure, taxes, residency and culture

Foreign investment laws How to buy property in Panama

World-class infrastructure and amenities of Los Islotes

...And so much more!
Complete the form on the right and download the Panama Handbook for FREE!